Nollaig na mBan - Woman's Christmas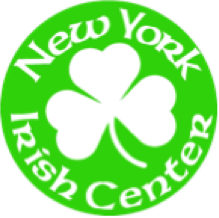 Presents
Nollaig na mBan - Woman's Christmas
Nollaig na mBan can be translated from Irish as "Women's Christmas". On this day, the last day of Christmas women would, finally enjoy a much-needed rest and gather in each other's homes and local pubs for a few stolen hours of gaiety while the men looked after the home. 
We invite all ladies to join us for traditional refreshments and entertainment as we observe this 'Irish Tradition' and take the opportunity to launch our new Jan-July 2018 program! We will be celebrating on Friday January 5th the day before the main Nollaig na nBan celebrations. 
TICKETS:
Early Bird Special: $8 - At the Door: $10.
 JMC16