AN EVENING WITH CATHY MAGUIRE AND FRIENDS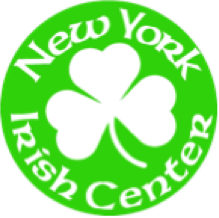 Presents
A Night  of Country with Cathy Maguire & Friends


FRIDAY APRIL 21ST DOORS 7PM BEGINS 7.30PM
Join Cathy Maguire and friends for a night of country as they open the song book and sing the most famous and popular country songs down thru the years. 
An accomplished singer and performer, Maguire began her career as a successful child star in Ireland. Upon coming of age she moved to Nashville where she was mentored as a songwriter by some of Nashville's finest writers, artists and producers. Maguire has toured extensively and has opened for internationally known artists such as Martina McBride, Randy Travis and the High Kings. 
Come celebrate with us at the New York Irish Center on what will be a great night of music, songs and stories! 
THIS IS A FUNDRAISER FOR THE NEW YORK IRISH CENTER, YOUR SUPPORT IS GREATLY APPRECIATED!
TICKETS:
$70 including an open bar.
*CLICK HERE TO BOOK YOUR PLACE TODAY*
SPONSORSHIP AND DONATION OPPORTUNITIES
THE NEW YORK IRISH CENTER RELIES HEAVILY ON SPONSORSHIP AND DONATION TO HELP US CONTINUE AND DELIVER OUR CULTURAL AND SOCIAL CARE PROGRAMS TO OUR COMMUNITY.
FOR OUR APRIL 21ST CONCERT WE WILL HAVE TWO SPONSORSHIP OPTIONS
PLEASE CLICK LOGO BELOW FOR OUR $100 LEVEL SPONSORSHIP OPTION:
PLEASE CLICK LOGO BELOW FOR YOUR PERSONAL CHOICE LEVEL
SPONSORSHIP OPTION: