Tír Na nÓg Children's Festival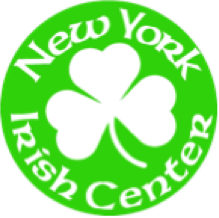 Tír Na nÓg Children's Festival
Monday 9th July - Friday August 3rd (Now 4 weeks long!) 10am - 4pm Daily
The New York Irish Center's 7th Annual Summer celebration has now EXTENDED FOR THE FIRST TIME to 4 weeks of youth, Irish roots, culture, heritage and arts, through workshops in drama, music, visual arts & dance, film-making, and much more all while exploring the oldest of Irish legends and folklore.
Group 1: 5-8 yrs (14 places) Group 2: 9-12 yrs (14 places)

BOOKING OPENS FRIDAY APRIL 7TH 2017 AT 12 NOON ON WWW.NEWYORKIRISHCENTER.ORG Grand Finale Showcase for family & friends. Friday 4th August at 4pm
$600 per child (family discounts available).


Offering early drop off (8am) late pick up (6pm) for small fee.
For more information & to book visit www.newyorkirishcenter.org

This is 4 week course due to the structure and design we regret that we cannot offer a 1,2 or 3 week option.
NEW: Paid Internship opportunity for Teens Apply today!

Read below for more info.
 JMC16