Amelia Earhart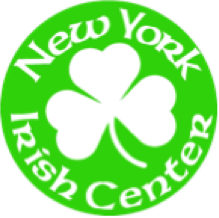 Presents
Emilia Earhart 85 years after landing in Derry NI
THURSDAY MAY 18TH DOORS 7PM - BEGINS 7.30PM
Join us for a special screening of the 2009 Fox Searchlight movie 'Amelia' as we celebrate the life of one of the bravest and most admired pilots that ever lived, Amelia Earhart, and explore her unique ties to the city of Derry in Northern Ireland. 
In 1932, Amelia Earhart took off from Newfoundland in Canada in a bid to become the first woman to fly solo across the Atlantic. She hoped to land in Paris, but bad weather and technical problems altered her course and instead, after a flight lasting almost 15 hours, she landed near in the Gallagher family's field in Derry and history was made! 
After the movie screening We will take a closer look of the local impact and reactions of Amelia Earhart's landing and how the city continues to honor the legacy along with astonishing rare footage from a couple of days surrounding the actual landing. 
Running Time: 111 Minutes 
This is a free event, however reservation is required.
Donations are welcome.
 JMC16