The Story Continues... The Dreamers That Are!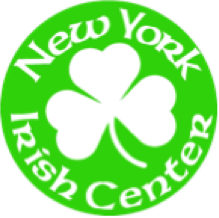 Presents
The Story Continues... The Dreamers That Are!
MONDAY FEBRUARY 5TH BEGINS 7.15PM
Join the LGBTQ community for our quarterly networking event, an evening of music, wine and fun.
A moderated event where we hear the inspirational stories of those who have taken risks to follow their dreams.

We have a great panel lined up for Monday night: the International Associate Director of Harry Potter on Broadway, Des Kennedy, fashion designer, Don O'Neill and New York casting director Christine McKenna!

Panel Biographies:

Des Kennedy theatre credits as Director include: Gulliver's Travels, White Star of the North (Lyric, Belfast); Teenage Kicks: A Punk Musical (Derry City of Culture); How the World Began (Out of Joint); Vernon God Little, The Last Days of Judas Iscariot (Brian Friel Theatre, Belfast); God's Country (Belfast Festival); Paradise Regained (Belfast-Sarajevo Project); Prophet of Monto (Flea Theatre, New York); Johnny Meister and The Stitch (Mead Theatre Lab, Washington DC); The Great Ramshackle Heart (Public Theater, New York); Dying City (Project Arts Centre, Dublin); The Laramie Project (NSDF, Bush Directing Award); Scenes from the Big Picture (Callan Theatre, Washington) which was named one of the Best 10 Productions of the Decade by the Washington Post, 2010. Associate Director: Once(Phoenix/Dublin/Seoul Arts Center); The Nether (Duke of York's); Top Girls, Our Country's Good, A Dish of Tea with Dr Johnson, Bang Bang Bang (Out of Joint). Assistant Director: Now or Later (Royal Court); Crooked (Bush); The Elixir of Love (WNO). Television: 6 Degrees (BBC Northern Ireland). 


Don O'Neill is an Irish fashion designer. He was born in the seaside village of Ballyheigue, County Kerry, Ireland. Initially training as a chef, O'Neill was able to study to be a fashion designer, his true passion, after winning a full tuition scholarship to the Barbara Bourke College of Fashion Design. After traveling the world and working for famous designers and fashion houses such as Christian Lacroix, he arrived in New York, where spent ten years working with evening-wear designer Carmen Marc Valvo and three years as head of the Badgley Mischka diffusion label. In 2009, THEIA was launched. The collection is a manifestation of Don's vision to bring out every woman's inner goddess. O'Neill currently serves as the Creative Director[1] of the label. 


Christine McKenna is the Associate Casting Director for Stewart/Whitley Casting. She helms a number of current National Tours, and works on a number Broadway and Off-Broadway projects. Prior to joining her current office, Christine spent three years at Harriet Bass Casting, as a Casting Associate, working on Regional Equity Theater. During this time, she also worked as a Freelance Casting Director at Telsey + Co. where she assisted in casting Pilots for CBS, NBC and FOX. Other casting experience includes freelancing at Paladino Casting where she worked on various international and national commercials, live and promotional events. Christine holds a Bachelor of Law (Hons), from Queens University, Belfast, a Diploma in Acting from LAMDA, London, and an Associate Acting Degree from The American Academy of Dramatic Arts, New York. 



This is a free event, all welcome!!
TICKETS:

This is a free event however donations are welcome.
 JMC16