The Story Continues... At Your Service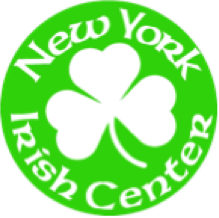 The Story Continues... At Your Service.

MONDAY JUNE 11TH BEGINS 7.15PM
The New York Irish Center invites you to the latest in our series titled, 'The Story Continues'.
The theme for this event, the third in this series, is "The Story Continues…At Your Service" and will be a moderated discussion with members of the Gay Officers Action League.


This will also tie in to Pride Month, and this year the Irish Consulate will be participating in the Pride Parade in Manhattan for the first time. NYIC is committed to encouraging everyone to march with the Consulate in the parade, and June 11th will be an opportunity to create more awareness of this historic occurrence.

As always the evening will be filled with wine and wit and music by Spin Diva, Fiona Walsh.

This is a free event, all welcome!!
TICKETS:

 JMC16