The Story Continues...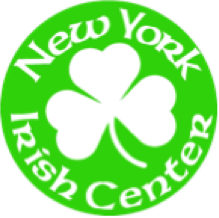 The Story Continues...

MONDAY DECEMBER 3RD BEGINS 6:30PM
(Doors open 6:00pm)
The New York Irish Center invites you to our first festive segment in our 
series entitled, 'The Story Continues' This series of networking events 
was founded following Irish marriage equality Act and explores issues 
faced by the LGBT community. 
We opened our Series in September 2017 to a packed hall listening to 
insights from vital voices who shine a light on the journey so far. 
In the same spirit of solidarity we'll continue to hear from some of the 
champions voices from along the journey 
Spin Diva Fiona Walsh will keep the beats flowing and include a few 
festive favorites. This time around we focus on 

the road to marriage equality in Northern Ireland

, with a moderated panel discussion. All are welcome!
In the Republic of Ireland and countries across the globe the civic and business case for marriage equality is compelling, both in terms of retaining and attracting talent. Alas in Northern Ireland this is not the case. Once again marriage equality has been blocked. 
Come learn how Northern Ireland can send a message of inclusiveness to international investors that it supports a modern, outward looking economy, with progressive policies on personal freedoms and human rights.
To get your free ticket for this event please RSVP through the link below
We're looking forward to seeing you here again at The New York Irish Center.