Pancakes and a Performance - Great White American Teeth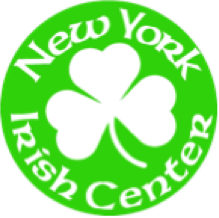 Presents
Fiona Walsh and her show are back by popular demand for our 2017 
Pancakes and a Performance Series. 
What's a young Irish girl do to when she lives in a tiny community, far away from the excitement of America that she desperately craves, not to mention the loveable Warren Beatty? Aside from being kidnapped by space aliens (something she seriously considers), how can Fiona reach the amber waves of grain? 
An unmissable night of transatlantic comedy. 
"So funny, I cried laughing. It's a love letter to New York!" - Irish Emigrant 
To mark 'Pancake Tuesday' pancakses will be served by Bridie Mitchell 
TICKETS
'Pancakes on a Tuesday' Special Matinee $10
Evening Performance Early Bird $20 & At the Door $25
 JMC16