'Howie the Rookie'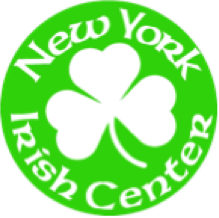 Presents
**This performance has been postponed until further notice**
'Howie the Rookie'
by Mark O' Rowe
A dead fighting fish and incite revenge in Mark O'Rowe's 1999 award winning play, inspired by Samuel Beckett's novel Molloy, chronicling the cat-and-mouse travails of the Howie Lee and the Rookie Lee (no relation) through a down-and-out Dublin in this dark comedy drama. 
Both characters will be uniquely performed by one Actor, Mark Byrne. 
This performace is part of the New York Irish Center's 
Mid - Week Performance Series. 
*Contains Strong Language 
TICKETS:
Evening Performance Early Bird $20 & At the Door $25
 CLICK HERE TO PURCHASE TICKETS
 JMC16