Darkness into Light 2017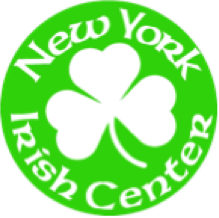 Presents
DARKNESS INTO LIGHT 5K Walk/Run

Saturday May 6th begins 4.15am
'Darkness Into Light' New York is part of the Suicide Awareness and fundraising events being held around the globe on May 6th 2017. Launched by Pieta House in Ireland to raise awareness of Suicide and Self Harm. 
Starting at 4.15am we will walk or run to celebrate the lives of all those who have gone before us and to provide hope for those who are in distress. and crossing the line just as dawn is breaking, the phenomenon that is Darkness Into Light, Pieta House's annual 5km walk/run. 
Darkness into Light is a 5k walk/run that raises money for Pieta House, Inc. in New York, who provides a completely free of charge service to those who are in suicidal distress or engage in self-harm. 
NOTE: THIS EVENT IS NOT TAKING PLACE AT THE NEW YORK IRISH CENTER. PLEASE FOLLOW DARKNESS INTO LIGHT NEW YORK ON FACEBOOK FOR UPDATES AND DETAILS. 
TICKETS:
For more information and the latest updates visit www.facebook.com/DILNY2017.
To inquire about venues near you or for more information please call 718-482-0001