Long Island City 5th Bloomsday Celebration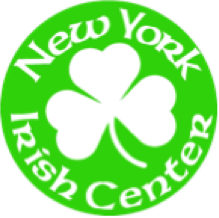 Presents
LONG ISLAND CITY 5TH BLOOMSDAY CELEBRATION
FRIDAY JUNE 15TH BRGINS 1PM
To celebrate James Joyce's masterpiece "Ulysses", June 16th is named after Joyce's protagonist Leopold Bloom. "Bloomsday" is celebrated all over the world.
Members of our senior drama group, "Golden Footprints" will bring a little taste of pre Bloomsday to Long Island City by performing excerpts from "Ulysses" following the earlier movements of Leopold Bloom around Dublin while dressed in 1900's Dublin attire at PJ Leahy's.
Come and join us at 2pm a different kind of lunch! 
TICKETS:
This is a free event however reservation is required