'Starz' & 'On The Lig'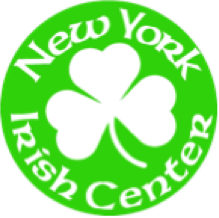 Presents
'STARZ' & 'ON THE LIG'
THURDAY MARCH 30TH DOORS 7PM BEGINS 7.30PM
Join us for a side-splitting double screening of two new Irish Comedy Dramas made in New York and Belfast.
'Starz' by Produced by Marty Mc Cann & Kevin Tracey (Belfast) 
New Northern Irish Comedy Drama. Starring Gerard McSorley as Dan Campbell an actor's agent and faces all sorts of challenges for his actors on a daily basis in Belfast. 
'On the Lig' written directed by Niall Mc Kay (New York) 
It's the art of the mooch. Set against the backdrop of high-society parties, receptions, and black-tie events, Dara and his friends, struggling Irish artists in New York, mooch their way through life by attending any event to kickstart their careers and fill up their stomachs. 
The Screening will be followed by a Q & A with the Artists involved from both shows and the real struggle it is to bring new work to Stage & Screen. 
TICKETS:
Early Bird Special $15 in advance
$20 at the door
 JMC16